Once a bed has been purchased and has evident wear and tear we do not offer automatic replacements or repairs. You will need to submit pictures, sizing, date of purchase and further assessment to info@salvagemaria.com 

Replacement cover requests will be subject to a replacement fee. We can not repair used beds in our manufacturing facility. We can not sew any type of used or gently used product through our sewing machine for hygienic purposes. 
General product care

Please keep these factors in mind if you are purchasing these handwoven pillow beds for your fur baby. We take great measures to reinforce our textiles to make them durable, BUT they are not going to be indestructible and can potentially unweave, pill and fray with wear, tear, weight and time. We have customers with beds that have lasted a few years and some a few months. It's all dependent on the pets daily wear, tear & usage. 

Even if your dog is "extremely gentle" or any type of digging or biting can potentially jeopardize the textile, machine washing is too hard on the textile so Dry Clean only.

Do not "Gentle Cycle" wash your bed, the weight of the water absorbed into the yarn, along with the weight of the zipper and the swishing of the machine is too hard on this speciality upcycled textile. Your bed will last longer if you Dry Clean only.

Damages

If your bed has a snag or loose thread upon purchase please notify us immediately, not a month, months later or almost a year later. We like to resolve any issues that come up immediately and take care of you, but bringing it to our attention after evident hard wear, tear fraying, or after multiple machine washes will be excluded from our repair/replacement policy.

If the bed was purchased from a third party with any visible unthreading or unweaving please notify them immediately- within a two week time frame or as soon as possible.  We will work with them on coming up with a solution for you if it's within a reasonable time frame but please keep in mind our policies still apply regarding repairs/replacements.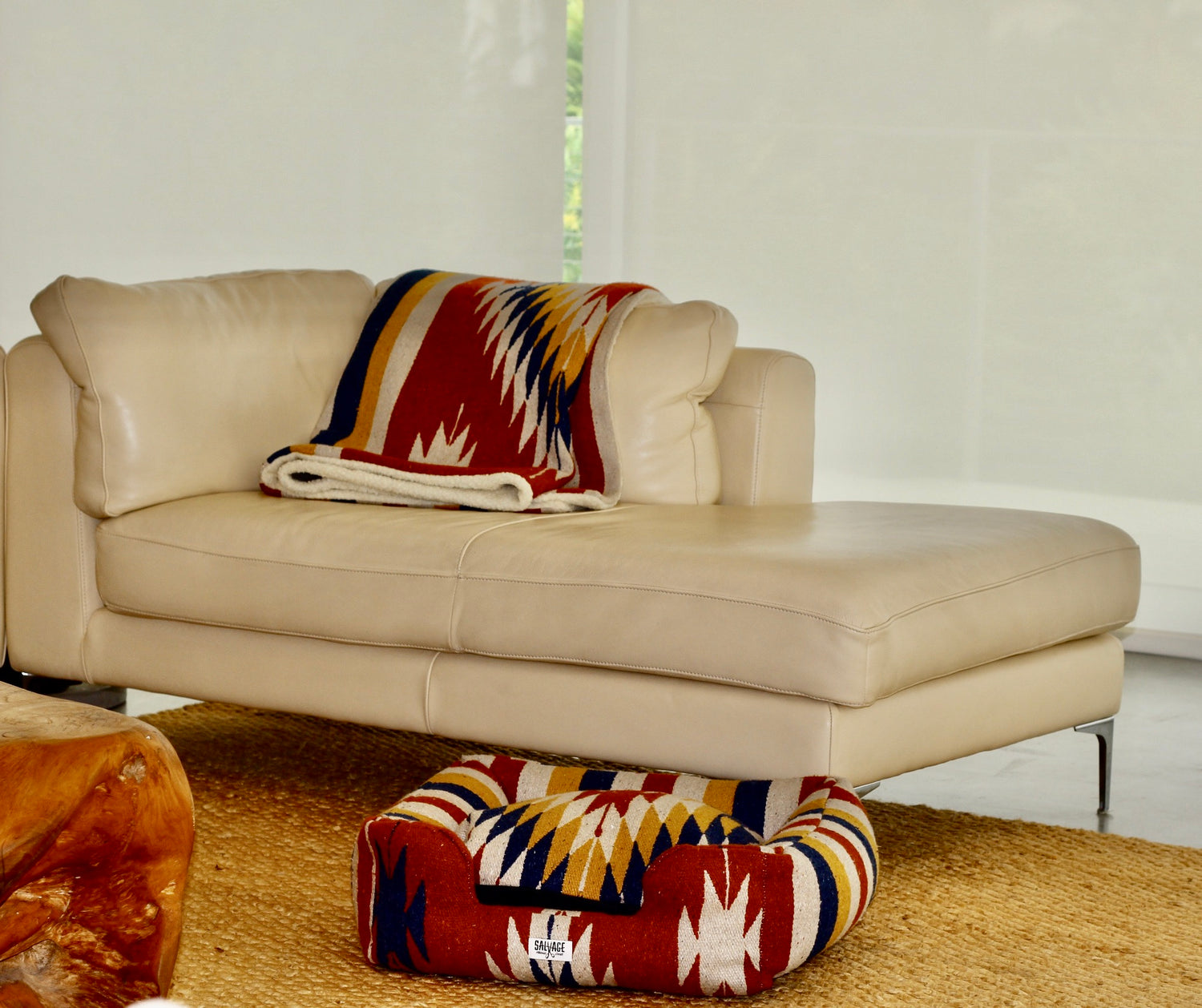 A note from our founder
We take pride in handcrafting our products and go above and beyond to use the strongest and best quality materials, but at the end of the day we are working with a sustainable handwoven textile that is not indestructible. So please treat it with extra care and make sure this is the right product for you and your furry friend. 

We love our customers and are appreciative of their support, but asking for a new bed after you've washed it, or your pet has put evident hard wear and tear after a few months to a year or more later is not fair to us. We are extremely transparent in what we are making and the extra special care it requires so please take that into consideration when purchasing. Thank you for understanding. 
– Maria